As seen on :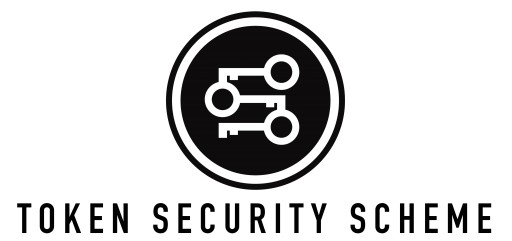 SINGAPORE – October 25, 2017 – (Newswire.com)
The idea behind Token Security Scheme (TSS) was born when its founders got frustrated at constantly seeing blockchain businesses being attacked and exploited by hackers, resulting in many investors losing their precious cryptocurrencies. After analyzing the massive weaknesses in the blockchain, they have developed a holistic plan to safely store crypto-assets securely, be it tokens or information, by using security technology trusted for years by banks and the payment cards industry.
The concept of TSS involves the storage of crypto-assets such as users' private keys on Distributed Hardware Security Modules (DHSM), an infrastructure set up within Enhanced Payment Card Industry (EPCI) security compliant facilities. These facilities will be located in different continents across the world, regularly audited by certified security professionals to ensure up to date compliance. If a single facility should fail due to natural disasters or a wipeout due to an attempted security breach, the other facilities will act as a backup and safekeep users' credentials. These DHSMs will become a safe vault for all crypto-assets held by individuals, corporate repositories and more.
To prepare and set up these geo-dispersed facilities, TSS will be partnering up with smart card and technology partners strategically located in key parts of the world. Their two latest partners to join the DHSM network are COREGATE and ECS.
COREGATE is a smart card solutions provider located in South Korea that has been operating since early 2000, specializing in Smart Card OS development, applications and management systems. Since South Korea is known to be one of the countries with the highest trading volume in cryptocurrency globally, COREGATE's addition into the North Asia's Hardware Security Module (HSM) network will allow TSS to better serve its customers in that region.
ECS is a smart card manufacturer located in Kenya, Africa that has been certified by Mastercard, VISA and American Express to provide services such as smart card data preparation, chip personalization and card fulfillment. Their partnership allows TSS to set up facilities locally to diversify their HSM footprint and serve a region with the highest mobile payment adoption in the world. On top of that, ECS will become important technological partners to help implement TSS's future ventures that would value add to their growing list of services.
The pre-sale for TSS tokens has started and investors who purchase now will receive 20 percent bonus till the start of the ICO on 6 November. To get your tokens at the lowest price, head on over to their token sale page and help support their blockchain security platform.
Token Sale launch details
Pre-sale starts: 15 October 2017
ICO starts: 6 November 2017
Visit their website to learn more about Token Security Scheme's concept and future plans. For a technical overview of the project, please download the whitepaper.
Contacts & ICO Information